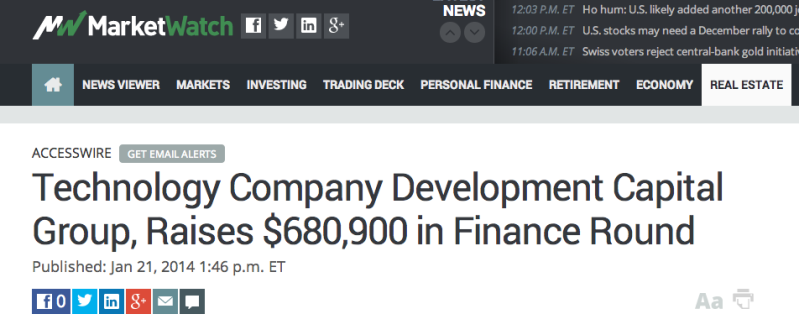 Plum Investors helps close a quick investment round of $680,900 in private placement for Development Capital Group (DLPM) to focus and develop an in-house application in cooperation with Plum Investors.
This stage of financing will allow Development Capital Group to accelerate its investment in innovative product development, acquisitions and will commence marketing initiatives to drive product awareness for revenue growth. Development Capital Group is now able to pursue projects on a larger scale and breadth as well advance existing projects with greater speed. Development Capital Group's vision has been broadened to take advantage of these new opportunities.
Plum Investors and DLPM are working together on creating DLPMs first internal application RealtyValuator.com, which is currently in private beta analyzing real estate auction data in Florida.
DLPM develops businesses and technologies with significant potential for growth and customer acquisition. The Company analyzes market trends seeking opportunities to develop innovative technologies that capitalize on antiquated or under-serviced sectors.