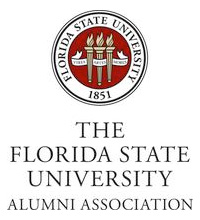 Plum Investors is working on close ties with the Florida State Alumni to invest in the future of FSU and its students. One of the larger issues we found while going to college was a marketplace that allowed students to exchange services, assets, or buy and sell assets, safely. With all the crime reported on site like Craigslist, and Ebay being home of a large economy, we found a need for a small community focused around the Florida State Community.
We always believe that investing in people is the most rewarding we can do. One of our current investments is in an alumnus Simon Anderson, who is currently publishing a book on the future of technology and is known in the industry as a Futurist. The current project that we are investing in is a campus exclusive market place for Florida State University called "Nole Trader" you can find out more about it on its BETA currently at www.noletrader.com
The company is working on a lot of marketing ideas and teaming up with people at Florida State through strategic partnerships to create awareness of the service for students. We plan on launching the website through a soft launch, then do a large marketing campaign on campus.
To find out info, or if you can help, contact simon at simon@noletrader.com